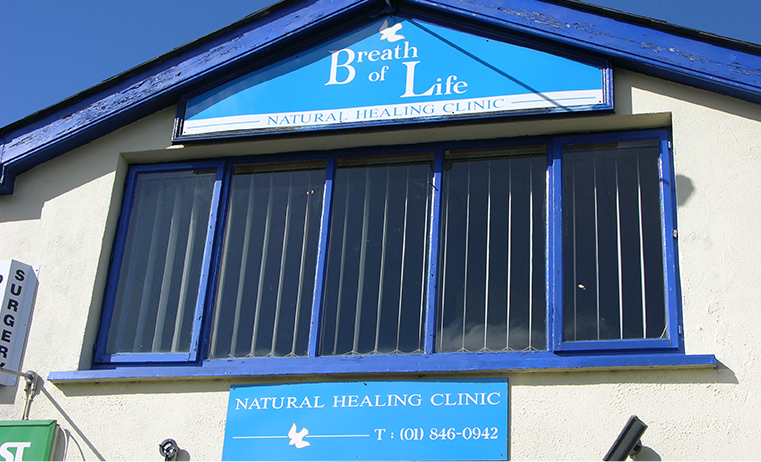 About Breath of Life
Breath of Life is a Naturopathic, Herbal and Nutritional Clinic in Portmarnock, Co. Dublin, Ireland. Naturopathy is the use of many natural healing tools together which encourages the body to heal itself. In Breath of Life, we use Herbal tinctures, Nutritional advice and Supplements, Complex Homeopathy, Aromatherapy, Magnetic therapy, Counselling, Stress Management and sometimes Prayer.
One of the principles of Naturopathy is to treat the whole person, not the disease. In Breath of Life, we look at the root cause of the patient's complaint. Each patient is given a personalised healing programme, tailored to their specific requirements. It may include a change in diet, probiotics, herbs, supplements, lifestyle advice, exercise and relaxation.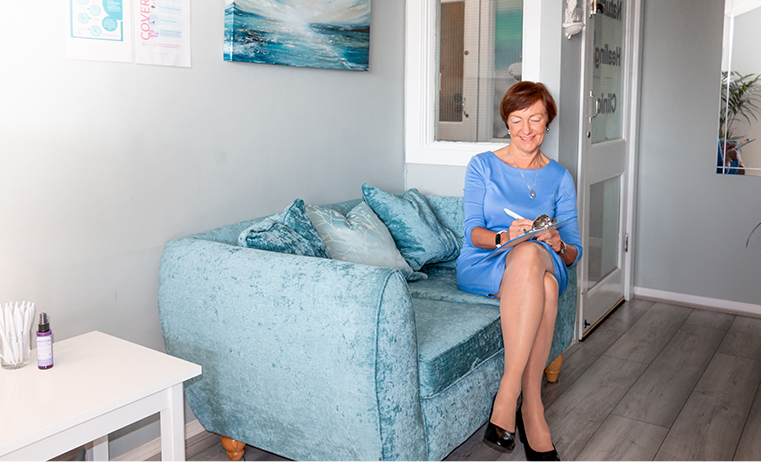 About Roisin O'Kelly
The clinic was set up in 1994 by Róisín O'Kelly with the aim of alleviating suffering/illness and improving the patient's quality of life.
Róisín is married to Peter and has four grown up children. From an early age, Róisín showed an aptitude and interest in healing and a great love of people. Roisin initially trained in Our Lady's Hospital Crumlin, as a children's nurse and later in The Mater Hospital as a general nurse. She finished her nursing training in the Coombe Maternity Hospital and worked in the medical profession, in Dublin, for fifteen years.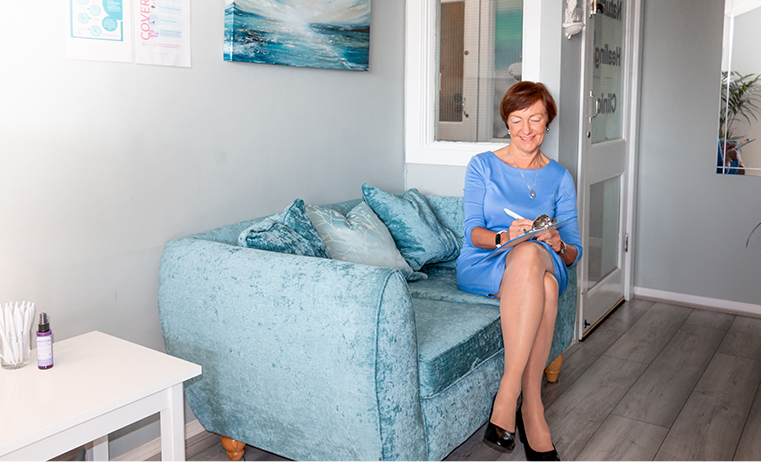 Roisin's Background
Her interest in complementary medicine started when her first baby, Ciarán, developed very severe eczema at aged 6 weeks. His dry skin used to crack and bleed, was continually itchy and he was unable to sleep at night without medication. At the time, Róisín was working in children's ICU in Temple Street. To her dismay, nothing the experienced ICU doctors offered her son helped, and her search began. Roisin studied relentlessly looking for a cure for her son. She tried various exclusion diets, numerous creams, steroids, anti histamines, reflexology and conventional single dose homeopathy. However, after 12 years, there was still no improvement in the eczema!
Despairingly, Roisin asked friends and family to pray afresh for Ciaran who was due to start secondary school one week later. The following day, she met a stranger at a bus stop who advised her to try complex homeopathy – a combination of a few remedies together. His skin was dramatically cured completely over a few days. God works in strange ways! Shortly afterwards, Roisin resigned as a nurse to give this amazing experience her full attention and started studying Natural Medicine. She is still learning and part of a Research Group.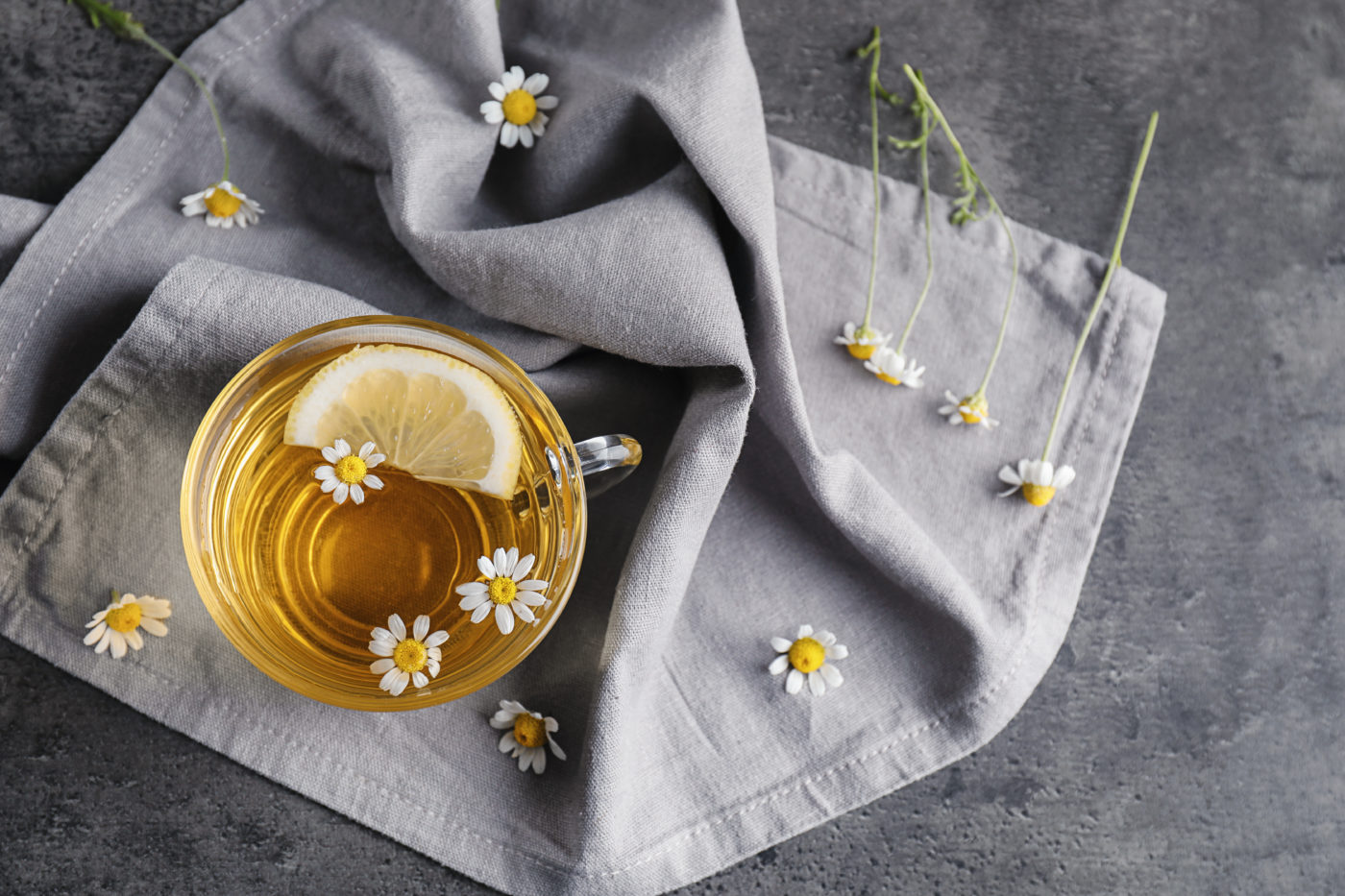 Qualifications
Róisín is trained in Herbal Medicine, Naturopathy, Holistic Dietetics and Reflexology and has studied many other forms of natural healing. Following her son's dramatic recovery, Róisín wanted to help other people who did not find the answer to health problems in conventional medicine. Roisin lectured in Naturopathy and Herbalism in Griffith College, Dublin for 13 years and was a graduate herself of the College of Naturopathic Medicine in 2003.
Her two sons, Ciaran and Damian, developed Nutritics.com, the very successful personalised dietary software. Her youngest daughter, Sinead, is a social worker, graduate of Trinity College. Roisin still believes strongly in the power of prayer.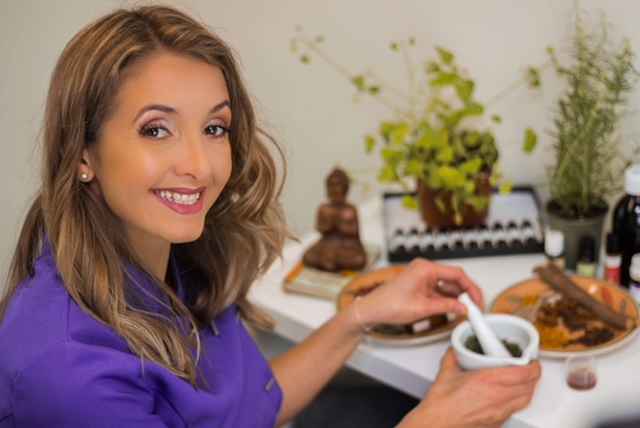 Qualifications
Fabiana is a Herbalist, Naturopath, Massage therapist, and Yoga teacher. She is also in her last semester of Nutritional Therapy with the College of Naturopathic Medicine at the moment.
Fabiana
 is a mom of a lovely boy, loves practicing Yoga and Meditation, and is passionate about Holistic Healing Arts. 
Fabiana
 had fantastic results with Herbal Medicine in the past treating her own migraine attacks. After 6 months of treatment, her migraine attacks reduced, and nowadays she lives a life migraine-free.
Fabiana
 has in her background vast knowledge about the effects of whole foods and nutritional supplements as well to assist clients in their journey.  
Fabiana
 uses all her skills when giving consultations to assist clients to a better state of health, body, and mind.
Fabiana
 has a special interest in working with women, especially women over 40's and in menopause due to the effects of hormones at this stage of life.
Fabiana  also treats children using a naturopathic approach.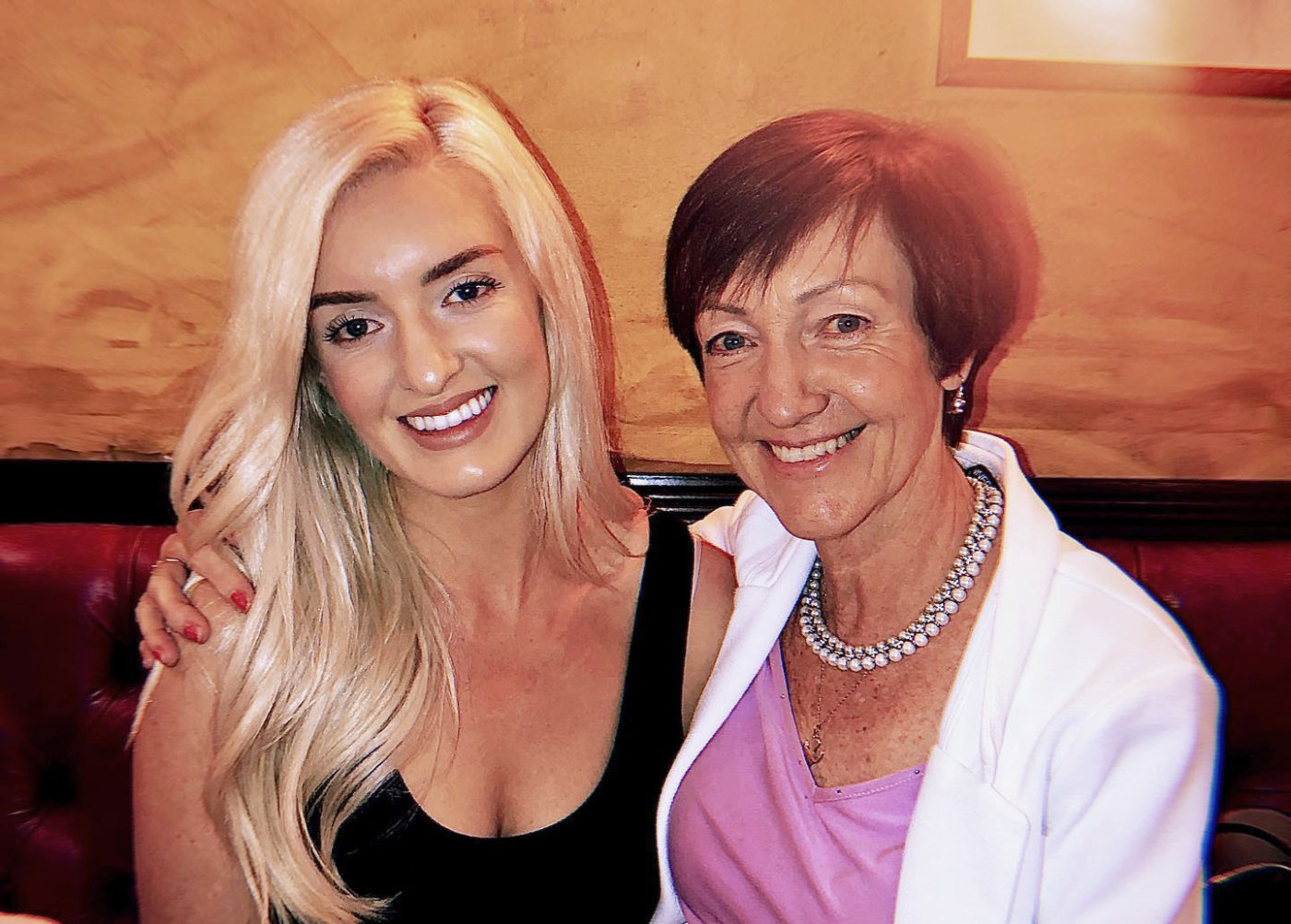 Aisling O'Kelly
Roisin's daughter Aisling, qualified Nutritional Therapist and Naturopath, has worked with Roisin, complementing what Roisin offers for many years. Aisling specializes in digestive and hormonal health, specifically with women 20-40 years. Roisin's clinic Breath of Life and Aisling's clinic AOK Nutrition merged as a partnership in 2019 and over the years, they have helped many people to a better quality of life.
VISIT AOK NUTRITION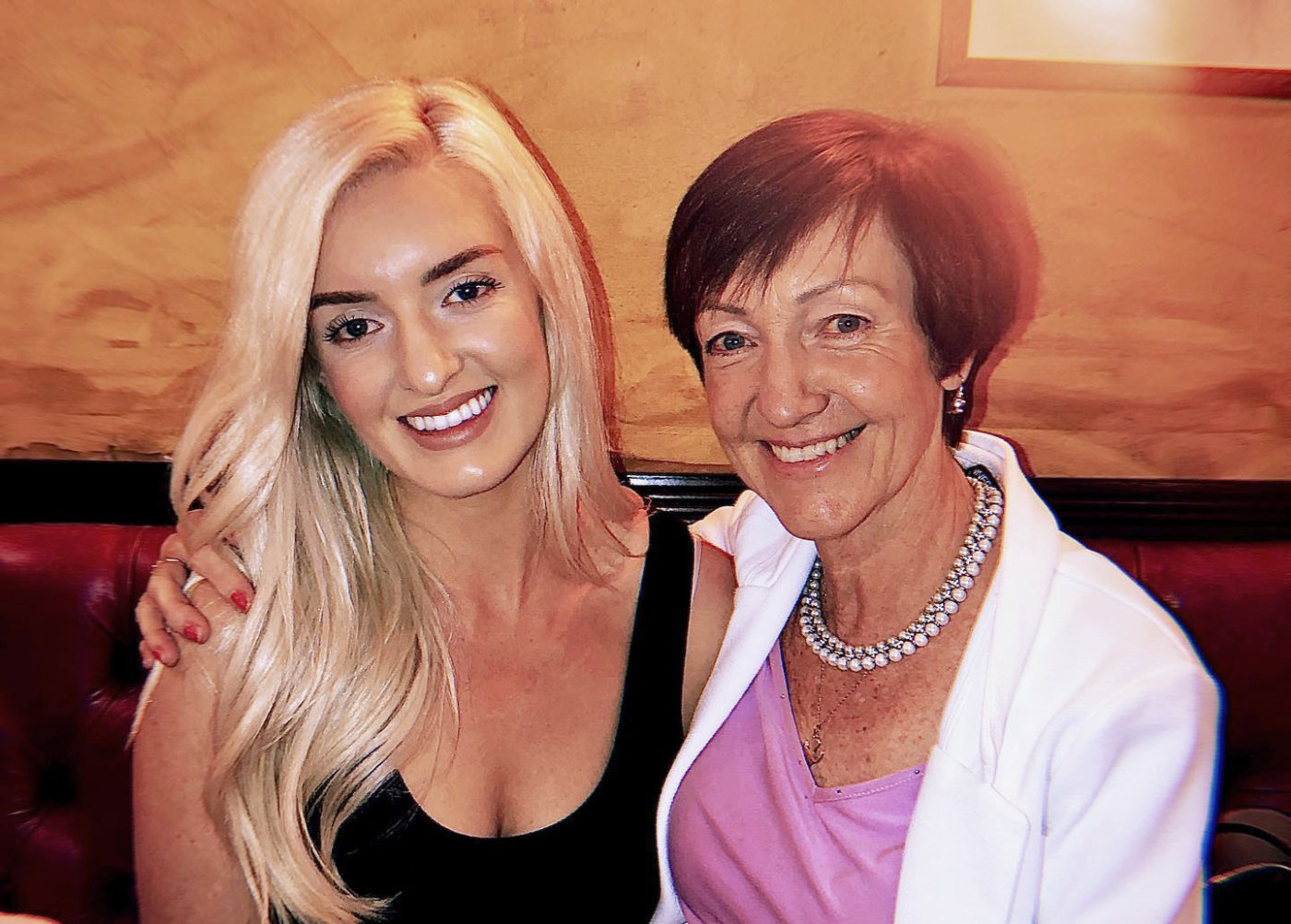 What Our Clients Say
"My husband was suffering with exhaustion and stress and Roisin put him on a programme of self care of herbs and nutrition; which we all feel saved his life. The doctor said he was on the verge of M.E... In Breath of Life, you get the whole package. Nutrition, herbs, homeopathy and prayer and healing if you want it!"

Anne
"After 17 months suffering from yeast and bacterial infections due to an autoimmune condition, I have found a cure in Roisin's herbs in Breath of Life Clinic. The compassion and knowledge from Roisin on an ongoing basis is a huge help. Also, the nutritional consultation has been very beneficial. Knowing both Aisling and Roisin are always a phone call away is very reassuring"

Sinead
"My daughter suffered from cold sores for years. I brought her to Roisin and they have completely gone! She had bouts of it every 2-3 weeks for years and I really believe that Roisin cured her."

Maureen
"After a long time wondering what was wrong with our son, his playschool teacher brought to my attention that he may have an allergy to food. Having made an appointment, we discovered that he has a Wheat and Dairy sensitivity and was not hearing 100%. After a 3 week detox, he was like a different child; he no longer coughed, his attention improved significantly, his behavior was excellent and his appetite changed dramatically. He also became more confident in his speaking and listening skills. He is like a different child! I cannot thank you enough for your help"

Emma
"Thank you so much Roisin and Aisling for your help and support. In 9 years, since being diagnosed with Crohns, this is the first time I am free from pain and sickness and I thank you for that"

Niamh
"I'm coming to you now for 4 years and in that time you have continued to look after my immune system and keep me on the right road with good diet and herbs and healthy living. Thank you for all your advice, support and interest in keeping me well"

Edd
"I have suffered from Fibromyalgia and asthma for years. Coming to the clinic has helped me greatly. Only for Breath of Life, my life would not be as good as it is today."

Dorothy
"I want to thank you from the bottom of my heart for all the help and support you gave me over the past 4 years. I have just come through one of the most difficult periods of my life and it would not have been possible without your wise counsel, healing herbs and most of all your calming presence. I'm looking forward to the future with great confidence and fulfilling my dreams"

Martin
"I came so that you may have life and have it to the full."

- John 10:10
"He breathed into him the Breath of Life"

- Gen 2:7
"For if you have faith even as small as a tiny mustard seed, you could say to the mountain 'move' and it would move. Nothing would be impossible to God."

- Matt 17:20
"There is a right time for everything, a time to be born, a time to die, a time to laugh... a time to dance..."

- Eccl 2:4
"Ask and you will be given what you ask for, seek and you will find"

- Matt 7:7
"Is anyone sick? He should call for the elders of the church and they should pray over him and pour a little oil upon him and call on the Lord to heal him."

- James 5:14
BOOK AN APPOINTMENT
Please click on BOOK NOW to make an appointment, a Zoom invite and consultation sheet will be sent via email. You can pay for your appointment online prior to your appointment.
CONTACT US
BOOK NOW